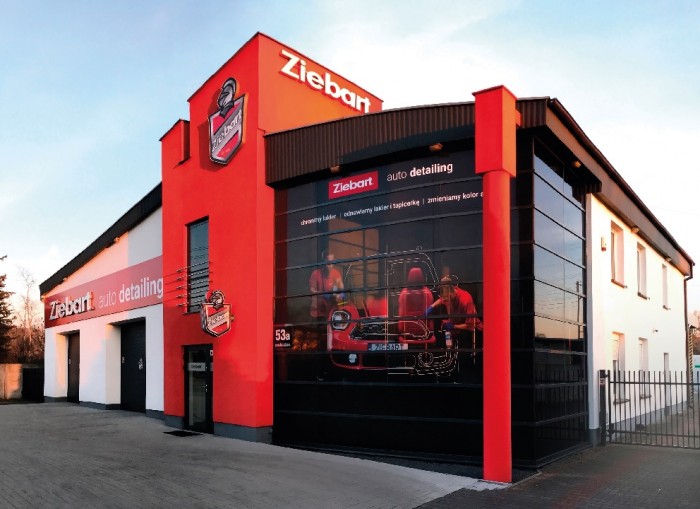 ZIEBART
Ziebart is an automotive appearance and protection services franchise founded in 1959 by Kurt Ziebart. We began franchising in 1962 and have grown into a global brand with present in 33 countries. Ziebart is the worldwide leader in detailing, films and protections services, providing complete car care solutions to our customers via a worldwide network of approximately 400 franchise locations, with 1200 Ziebart Service Centers in 33 countries.
The franchisor is Ziebart Corporation. The parent company is Ziebart International Corporation. Franchisees operate a specialty business that sells protection, detailing window tint, accessories in accordance with the franchisor's specifications. The services provided by a Ziebart franchise include structural protective coatings; detailing and appearance protective coatings; scratch repair, scratch and scuff; films; wraps & graphics; accessories; polyurethane protective coatings; and glass replacement and repair. Franchisees are required to offer all product and service categories, except sprayed-on bed liners, dent removal, accessories, and automotive glass, which are optional.
Why Become a Ziebart Master Franchisee?
Ziebart's services are your gateway to a large diversity of customer profiles. From individual motorists to mixed fleets, car dealerships and even special vehicles (private jets included), you can grow your franchise with versatility, agility, and expertise from 60 years of Ziebart success.
Benefits of buying Ziebart Franchise 
Business development plan
Marketing and advertising
Ongoing supports and visits
Location development
Training support and resources
Established and proven systems
Reputable board and Management Team
60+ years proven success • Store set-up assistance
Ideal Franchise Owner
Experienced business people driven by new challenges
Strategic business people willing to leverage the legacy of a leading international company
New or established vehicle dealers who seek to extend their potential through Ziebart's attractive services
Established companies looking to diversify their business portfolio
Investment Tables:
Estimated Initial Investment

| Name of Fee | Low | High |
| --- | --- | --- |
| Initial Franchise Fee | $36,000 | $36,000 |
| Opening Inventory/ Supplies | $25,000 | $40,000 |
| Equipment Package | $150,000 | $180,000 |
| Exterior/ Interior Decor Package | $10,000 | $19,000 |
| Leasehold Improvements | $50,000 | $75,000 |
| Computer | $2,500 | $3,000 |
| Utilities, Rent & Deposits (First 3 Months) | $22,320 | $27,600 |
| Insurance | $3,000 | $9,000 |
| Grand Opening Advertising | $5,000 | $7,000 |
| Travel Expenses for Initial Training | $3,000 | $4,500 |
| Miscellaneous Funds | $10,000 | $15,000 |
| Additional Funds (Initial Period) | $100,000 | $150,000 |
| ESTIMATED TOTAL | $416,820 | $566,100 |
Current Operating Locations
Over 400 licensed locations with over 1200 service centers across 37 countries
Available Locations for Franchise Opportunities
Key territories worldwide