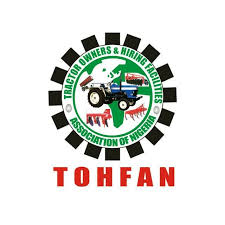 TOHFAN
TOHFAN is provider of sustainable mechanization services in West Africa. It stands for Tractor Owners and Hiring Facilities Association of Nigeria. It was initially established in 2003 and operated as a private sector sociation till 2019 when it was registered as a limited liability company under the name TOHFAN Agric Business Limited. We are a leading farm and construction mechanized services provider, operating with leading Original Equipment manufacturers (OEMs), who are reputed for production of good quality tractors and accompanying implements with proven durability and maintainability in Nigeria.
Why Partner with TOHFAN?
As a preferred provider of mechanized services, ensuring food security and increased farmers productivity, you can trust the TOHFAN franchise opportunity for the best return on investment. We will provide you support with extensive marketing, communication and technology to give your investment same great performance and good returns just like every other asset under TOHFAN franchise.
Benefits of buying TOHFAN Franchise
Marketing and advertising • Ongoing and Training supports
Established and proven systems
Vastly experienced and reputable board and Management Team
Over 17 years of industry experience and market leadership
Work with the leaders of farm mechanization
Good return on investment
The most solid franchise programme developed by international experts
Manage your tractor better with technology
Proven profitable franchise model
End-to-end set-up support, training and management oversight
Investment Requirement
The estimated total investment is ₦16 million
Current Operating Locations
32 locations in Nigeria