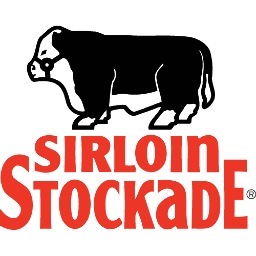 SIRLOIN STOCKADE
Sirloin Stockade is an American family-style all-you-can-eat buffet steakhouse, restaurant chain that was founded in Oklahoma City, Oklahoma in 1966. Sirloin Stockade restaurants provide an all-you-can-eat buffet, serving breakfast, lunch and dinner. It fare include broiled steaks, chicken and fried shrimp, vegetables and salads, fresh rolls, pies, cakes and soft serve ice cream, among others.
Why Sirloin Stockade Franchise?
Sirloin Stockade has an unwavering commitment to help franchisees succeed. We have established a comprehensive support program to provide the vital resources you need to operate in today's restaurant market. Our support program includes:

Initial Assistance; we will review your proposed site and share our years of experience with all three concepts with you. If you are planning on ground up construction, we will provide you with prototypical architectural drawings and specifications for construction. If your location is a conversion, you may receive copies of previously completed conversion drawings for your review. These drawing are provided at no charge to you; however you will be responsible for obtaining all certifications, modifying or adapting to meet local codes, conditions and the specific site. An operational training program is provided for you and your management staff. Managers are required to complete our standard eight-week training program. There is no additional charge for this training; however, those costs associated with travel, lodging, meals and payroll for your employees while in training will be at your expense. We will also assist you with the pre-opening training of your staff and work with you during and immediately after the opening of your restaurant.
Ongoing Assistance; There will be a schedule of regular visitations to evaluate your facility and operations. We are there to assist you with operational problems and take a consultative approach to improving sales and profits. Our standards, policies, procedures and specifications are evaluated in every restaurant to assure consistency.
Benefits of buying Sirloin Stockade Franchise
Initial capital investment that is competitive or lower than any similar buffet concept
Franchise and royalty fees that are the lowest in the buffet segment
Prototypical plans for ground up construction opportunities
Marketing materials and promotional support that communicate quality and value
Established and proven systems
Ongoing training and support program
Reputable board and Management Team
Investment Requirement
Initial Investment:
$419,000-$3,128,000
Initial Franchise Fee:
$35,000
Royalty Fee:
4.1%
Advertising Fee:
N/A
Current Operating Locations
United States and Mexico
Available Locations for Franchise Opportunities