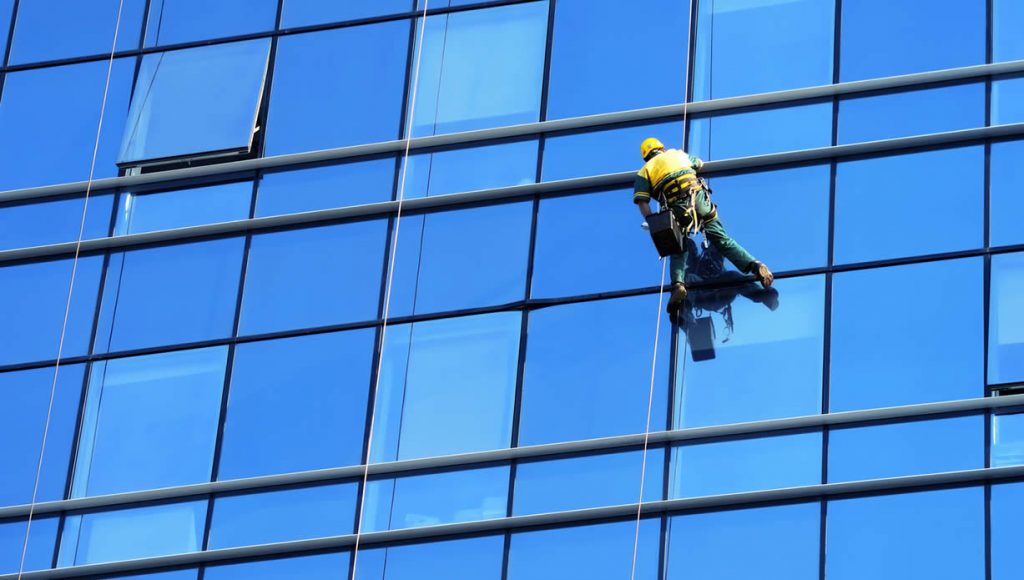 Reliance FM
A full range of personalized facility management services and solutions including hard and soft services, risk management and administrative services for residential, commercial, corporate and industrial properties.
Reliance Facilities Management is an ISO 9001 certified property management company offering top quality services based on modern management practices, time-tested processes, result-orientated work plans and state-of-the-art technology tools that offer a competitive and comprehensive value proposition to its customers wide range of property owners and landlords.
Reliance FM offers personalized services to infrastructure management of each client by blending people, process, and technology to enhance work place environment, service levels, optimize utilization of assets, rental return for landlords and property owners and ultimately maximize their return on investment.
For more than fourteen years, Reliance FM has been offering a full range of facility management services and solutions including hard and soft services, risk management and administrative services for residential, commercial, corporate and industrial properties.
Reliance FM offers consultancy services in each stage including; design, construction and commissioning, completion and post completion stages and of course during operation stage
During operation stage Reliance FM offers hard services such as building management and maintenance and engineering for air-conditioning, district cooling, fan coil system, air handlers, VAV, chillers, duct work, fabrics, civil & carpentry works, renovations & decorations, electrical installations, high, medium and low voltage systems, plumbing and water treatment plants, fixtures, equipment, piping, sewerage, drainage and water supply, water purification systems, fire-fighting & fire prevention systems in addition to building and site surveys.
Soft services include help-desk, front office & reception, cleaning and housekeeping, pest control, landscaping and waste management.
In the risk management area, Reliance FM offers services to manage safety & security, insurance, disasters and reserve fund and sinking fund management.
All of the above come with top quality administrative services to manage tenancy contracts, inventory, mail, travel, catering, tenant-owner relations and provision of advice and guidance and support to community associations. Reliance FM offers prospective franchisees an unrivalled managerial and operational support system with initial and on-going training, pre and post launch assistance and access to operating manuals, proprietary software and marketing material.
Who Is The Ideal franchisee?
Ideally, Reliance FM franchisee is an established facility management company property developer or a real estate firm with a successful network of industry players in the target markets.
Unique Business Proposition
BRAND: Reliance FM brand speaks of reliability, integrity and innovation in the field of property management.
PEOPLE: Reliance FM prides itself of a team that is motivated, energized and trained with top industry professionals with post graduate degrees in facility management, engineering, hotel management, finance and marketing.
PROCESS: Reliance FM has created a process module which is called RFM Global Standards which fully comply with the ISO 9001,14000 & 18000 standards.
TECHNOLOGY: Our operations are governed by a software system developed by emQube to ingrain best practices and processes and assist our personnel in planning and executing service and operational plans. The software has modules that manage different aspects of Facility Management including Asset Management, Planned Preventive Maintenance, Breakdown Calls and Service Level Assurances (SLAs).
CUSTOMER SATISFACTION: We understand that the requirements of each of our clients are unique, and as such we personalize the solutions offered to suit their precise need each time.
MARKETING: our marketing professionals are trained to make FM franchisees business successful.
BEST PRICE: Our pricing is competitive and we demonstrate the value we provide for the money we charge.
FAIR RETURN ON CAPIAL EMPLOYED: We work hard with each franchisee to bring in a good return on investment in the shortest time possible.
Current Operating Locations
We have operational locations in UAE, Nigeria, UK, Kuwait.
Available Locations For Franchise Opportunities
Egypt
Tanzania
Kenya
South Africa
Ghana
Zimbabwe
Uganda
Iran
Lebanon
Saudi Arabia
Nigeria
.