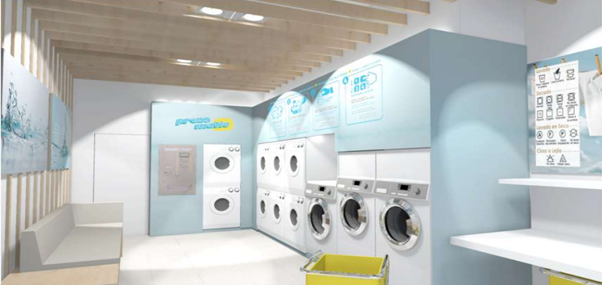 Pressto Cleaning Services Limited
Pressto has committed to developing a real franchising system with the same guarantees for service and support that it is offered in Spain the country of origin, through the Franchise formula. The Master Franchisee in Nigeria and Ghana is Pressto Cleaning Services Limited. She is the maximum authority, that is, the franchisor of the brand in the territories. She is saddled with the responsibility of developing the sub franchisees within the territories having signed the agreement with Pressto Spain.
Who is a Sub – Franchisee?
An investor who decides to become a sub-Franchisee in Nigeria or Ghana in a certain area becomes a partner and is responsible for developing the brand in that area as per the agreement signed by him and Pressto Cleaning Services. He will be entitled to create his own net and stores within the specified area.
Why Become a PRESSTO Franchisee?
Pressto has been awarded for two consecutive years among the 100 best franchises in the world. We are willing to share with you the main keys for success at Pressto including;
Unique and proven business concept
Shared success that allows our franchisees to benefit from our consolidated know how
Exclusive business model, training manuals, operating procedures, and support to ensure your franchise outlet experience the same great performance as the Franchise Outlet
Benefits of buying PRESSTO Franchise
Marketing and advertising
Unique & Customized Management Application Software
Big Returns on Investment
Gross Profit over 80%
Access to exclusive machinery and techniques
Continuous support from our technicians and training team to grant a reliable and efficient know how communication.
Online support using the Pressto Net computer system
Providing a market-leading, best-in-class service
Leverage savory reputation of an international brand
Central purchasing that guarantees best value in the market (up to 30% discount)
Over 20 years' experience of industry experience and market leadership
Ideal Franchise Owner
Our investment opportunity aligns with those who have a passion for purpose – a real desire to make a positive difference. Also, the ideal candidate for the Pressto Cleaning Service franchise opportunity is an individual or a group with integrity and business acumen.
Experienced business people driven by new challenges
Strategic business people willing to leverage the legacy of a leading international company
Have a superior customer service experience
Investment Requirement
This fee gives you the right to exploit the Pressto brand within the exclusive territory you are going to operate. It is a one-off payment. There are three categories of territories available in Nigeria:
| | | |
| --- | --- | --- |
| 1 | Premium States (Abuja, Lagos, Rivers, Oyo & Kano) | € 10,000.00 |
| 2 | Other States | € 7,500.00 |
| 3 | Cities within States | € 5,000.00 |
| 4 | GHANA (Entire Country) | € 50,000 |
Current Operating Locations
Spain, Portugal, Greece, Bulgaria, Morocco, Angola, Malaysia, India, Nigeria, Ghana, Mexico, Peru, Chile, Colombia, Costa Rica, Venezuela, Dominican Republic, Honduras, United Arab Emirate, Oman, Saudi Arabia, Kuwait, Qatar, Australia, Panama.
Available Locations for Franchise Opportunities
Key areas in Nigeria and Ghana.