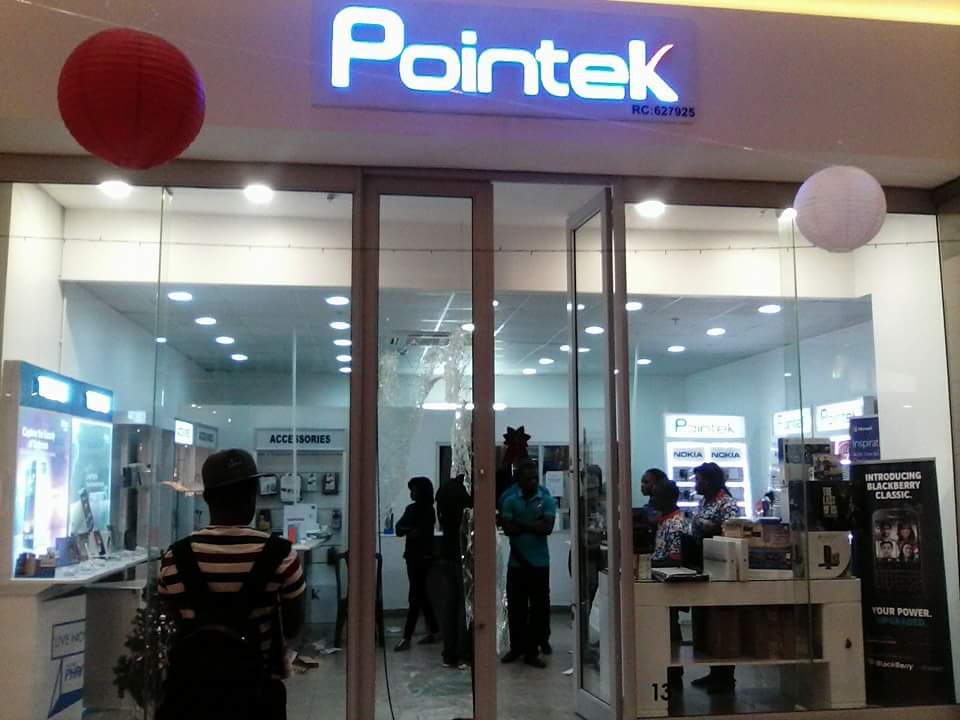 Pointek
Pointek (Point Technologies Limited) is Nigeria's leading wholesaler and retailer of mobile phones, tablets, laptops, accessories, home appliances, and electronics. Our range of services are designed to ensure optimum levels of convenience and customer satisfaction; these services include our best price guarantee, dedicated customer service support, after-sales services and many other premium services. Our customer-base in various zones of Nigeria continues to grow rapidly, as customers enjoy our quality products at best prices, due to our partnerships with OEMs (Original Equipment Manufacturers) like IPHONE, SAMSUNG, NOKIA, HTC, SONY, INFINIX, TECNO,  HP et al. As we continue to expand, our scope of offerings will increase in variety, simplicity and convenience; join us and enjoy the increasing benefits.
Pointek Total Investment requirement:
| | |
| --- | --- |
| Store Set-up Cost | ₦10 million – ₦20 million Naira |
| Franchisee Fee | ₦5 million |
| Stock Inventory | ₦25 million – ₦30 million Naira |
| Royalty & Marketing | Fee 5% |
| Total investment | ₦50 million |
Why Own A Pointek Franchise Store?
A Pointek franchise gives you the unique benefit of investing your hard-earned resources in Nigeria's leading wholesaler & retailer of electronics. Pointek has been organically grown to its current status, through years of experience and business savvy we will offer to you as you choose to own a Pointek franchise.
We know that starting a business in Nigeria can be volatile, BUT with our business blueprint, various forms of technical support & hand-holding, and years of experience we offer you to own & run your Pointek franchise outlet, your investment is surely in the best business…which becomes yours.
Benefits of Buying a Pointek Franchise
Reputable board and Solid Management Team
Strong brand goodwill
End-to-end support (Set-up, training, management oversight, dedicated support team just a dial away)
18 years of industry competence with proven market leadership
Award winning brand
Respected partner of product manufacturers
Profitable and proven business model
The most solid franchise programme developed by international experts
Available hot-spot locations
Pointek's dedication to building the most standardized and successful brand is extended to all outlets to ensure demonstration of success to the market.
Current Operating Locations
32 Locations in Nigeria
Available Locations For Franchise Opportunities
Key cities in Nigeria