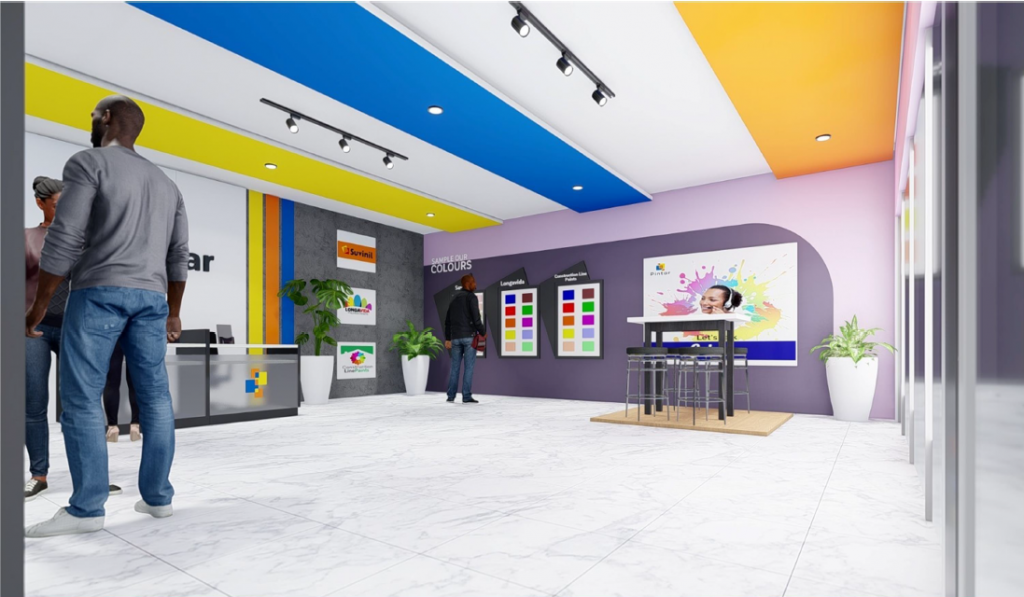 Pintar Services Limited
About PINTAR Services: Your Pathway to Success
Established in 2001, PINTAR Services Limited (PSL) has solidified its presence as a trailblazer in the realm of interior and exterior finishes. With an illustrious history of catering to industry giants such as Total, MTN, Plessey, and Starcom, PSL is the trusted partner of choice for Telecommunications and Petroleum Companies.
As the exclusive representative of esteemed international brands, PSL offers a diverse spectrum of decorative paints, industrial coatings, waterproofing solutions, and cutting-edge epoxy finishes. Our commitment to excellence is exemplified by our locally manufactured paint brands, crafted with premium imported materials and innovative formulas that seamlessly rival global counterparts.
Elevate Your Franchise Journey: PINTAR Colour Zone
PINTAR Services is excited to extend an exclusive invitation to passionate entrepreneurs and savvy investors to join us as esteemed "Pintar Business Partners. Our visionary expansion plan involves rolling out more "Pintar Colour Zone" flagship sales outlets in prime locations across the nation.
Why Partner with PINTAR Colour Zone?
A Palette of Possibilities: PINTAR Colour Zone isn't just a franchise; it's an immersive experience. Explore over 12,000 captivating colours that transform spaces and inspire creativity. From pre-tinted offerings to customizable shades, our outlets empower customers to express their unique visions.
Unleash Unrivaled Quality: As a Pintar Business Partner, you'll exclusively showcase and endorse PINTAR's premium product line. Say goodbye to competing paint brands—our unwavering commitment to quality sets the standard for excellence, positioning you as a trusted purveyor of top-tier coatings.
Innovation Meets Affordability: PINTAR Colour Zone ensures that top-notch quality doesn't come at a premium. Our diverse range of building solutions caters to budgets of all sizes, ensuring that every customer receives uncompromising quality, professionalism, and impeccable service.
Previous PINTAR Triumphs: A Glimpse of Excellence
Experience the legacy of brilliance through remarkable projects like Heritage Ikoyi, Ocean Parade Towers, Temple Road Towers, Kings Tower/Microsoft Ikoyi, Eko Suites, Eko Gardens, Eko Signature, Eko Towers, Iconic Towers, and Eko Pearl Tower. These projects and many more, stand as a testament to PINTAR Services' unmatched quality and prowess.
Ideal Pintar Business Partners
Secure ownership with an investment of 15 million Naira (Stock: 12 million, Franchise Fee: 3 million).
Successfully pass Pintar's due diligence check.
Demonstrate active involvement and commitment.
Possess valuable contacts within the construction and building sectors.
Must be willing to secure the sales outlet and execute Pintar's architect-designed layout.
Exemplify strong and passionate leadership qualities.
Maintain an optimistic outlook, coupled with entrepreneurial or business expertise.
Dedicate themselves to providing an unparalleled customer experience.
Embrace the realm of entrepreneurship and paint your future with the hues of success. PINTAR Colour Zone invites you to embark on a transformative journey that combines creativity, innovation, and unparalleled support.
Unleash Your Entrepreneurial Spirit. Paint Your Path to Prosperity. Join PINTAR Colour Zone.