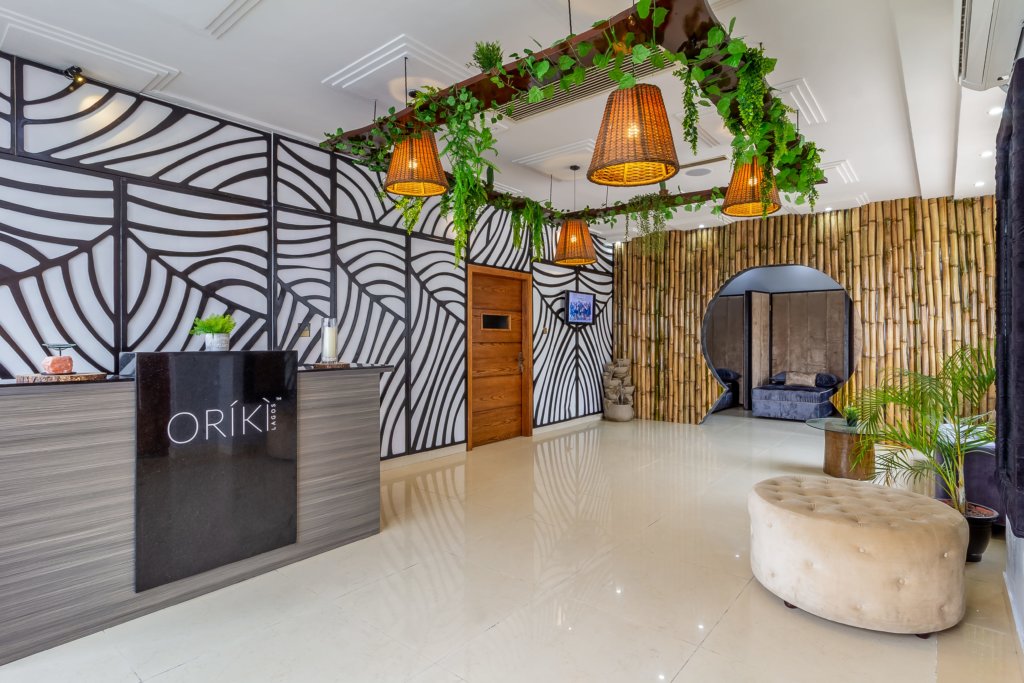 ORÍKÌ
ORÍKÌ is a leading wellness and luxury spa company in Nigeria with a global reach of efficiency and reliability. We are the first and only brand in Nigeria to operate a luxury spa chain coupled with our own farm to skin product range. We began operation in 2015, and has since inception established a track record of excellence in product and service delivery. We utilize only the best, efficient and potent natural ingredients to produce quality skin care products for all skin type, helping people improve the appearance of their skin and feel relaxed.
Our record of excellence and happy customers has given us a reputation as Nigeria's most trusted and leading spa company. We believe in democratizing wellness and have built spas in communities that give people access to luxurious pampering.
Why Become an ORÍKÌ Franchisee?
We are the only luxury spa brand that offers a combination of its own product grade range and wellness spa services, aimed at giving the customer a personalized experience at all times.
We are the only spa brand to incorporate its own farm to skin product line, allowing customers enjoy personalized experience and providing our franchisees the opportunity to generate more revenue through upselling.
We utilize only the best, efficient & potent natural ingredients from the richest resource continent in the world to produce quality skin care products.
We have created distribution channels across Nigeria and other countries of the world.
We have an excellent record of providing skin care solutions to the needs of individuals in Nigeria and around the world.
Access to a comprehensive end-to-end training and support to give you the confidence to successfully run and manage your business.
We have developed an exclusive business model, training manuals, operating procedures and support to ensure your franchise outlet experience the same great performance as other ORÍKÌ outlets.
Access to a partnership opportunity to seamlessly run and manage your ORÍKÌ franchise experience center
Benefits of buying an ORÍKÌ Franchise
Access to comprehensive training programs – we offer you trainings at the "ORÍKÌ training institute", end-to-end support and guidance to ensure the likelihood of failure is completely kept at minimal.
Access to wide array of natural organic skin care products
Annual reoccurring revenue through membership model
Join a brand that offers a combination of its own spa grade product range and wellness spa services.
Partner with a premium beauty brand, that offers extensive start-up and on-going support
Positive brand with strong market reputation, appeal and demand
Join a successful growing business with international reach and a market leader in the Nigeria spa industry
A brand which leads the industry in product quality and customer service
A superior health and wellness franchise, with a proven and attractive franchise model
Access to technology solutions
Ideal Franchise Owner
Our ideal franchise owner must have the following traits;
Should have basic knowledge on business practices
Have interest & passion to develop designated market region
Must have outstanding Integrity/character
Must be able to meet the day-to-day requirement of the business management
Pass the ORÍKÌ due diligence check
Have minimum of 100% required investment capital
Investment Requirement
Investment requirement: N80 million
Current Operating Locations
Lekki, VI and other key cities within Nigeria
Available Locations for Franchise Opportunities
Key cities and countries across the globe