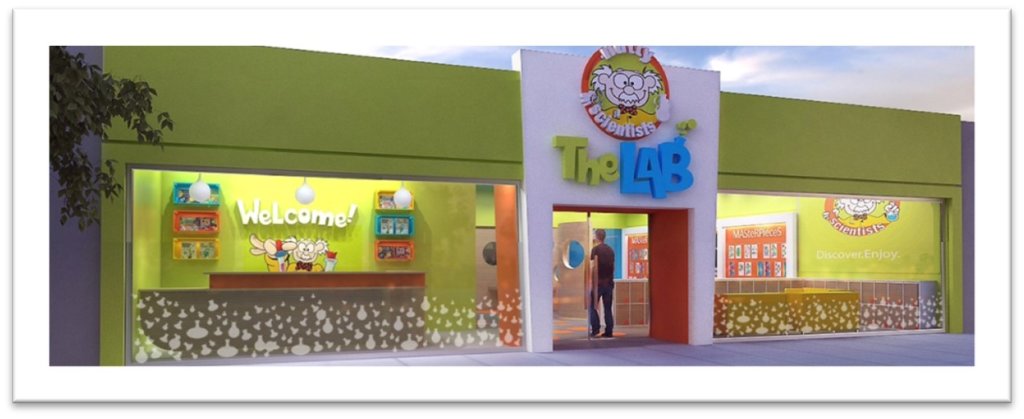 NUTTY SCIENTISTS
Nutty Scientists is a leading children's education franchise that helps kids of all ages explore the world around them with exciting scientific activities. Nutty Scientists have developed two franchise models: home-based opportunity; and Nutty scientists lab, with the aim to make a difference in the science education of children and inspire the innovative minds of the future. Nutty Scientists has franchised locations in more than 40 countries across the globe and our reach continues to expand every day. Each franchisee plays a special role in their community, but their main responsibility is to enhance children's lives by making science fun.
Why Become a Nutty Scientists Franchisee?
It's true, one of the main differentiators between Nutty Scientists and other kids learning franchises is that we aren't afraid to get a little wacky. Our franchisees and their staff create fun, hands-on, spectacular interactive activities in the form of shows or workshops related to science, which incorporate aspects of technology, engineering, art and mathematics (STEAM). In addition, we pride ourselves on incorporating an artistic component, tying art with science.
We consider ourselves experts in "edutainment" (entertainment + education), which means that we truly engage children – through participation, experimentation and observation.
Benefits of buying a Nutty Scientists Franchise
We provide a global scientific perspective.
From hiring to marketing to ongoing training, you'll never feel alone.
Marketing and advertising across many platforms and channels
High standard Store Opening Process to help your new store early performance
Ongoing support and training
A unique methodology, internationally recognized and awarded
End-to-end support (Set-up, training, management oversight, dedicated support team)
Ideal Franchise Owner
Our ideal franchise owner must have the following traits;
A passion for working with children
Have interest and desire to make a difference in their community
A strong sales or marketing background with the ability to grow a thriving business
Have minimum of 100% required investment capital
Optimistic and motivated
Results driven
Passing the background and due diligence check
Must be an owner operator
Investment Requirement
Franchise Model
Description
Amount
The Home-Based Opportunity
This is a great opportunity to start small with a lower investment level. It gives franchisees the ability to deliver proprietary science programs, workshops, camps and shows inside classrooms and at various other community locations.
$35,500 - $43,800
The Nutty Scientists Lab
Our enrichment and creativity centers offer franchisees the ability to provide all of the services of a home-based opportunity as well as a place to call their own. The location will become a community hub where children of all ages can come to learn scientific concepts in a playful, fun, yet structured atmosphere.
$44,850 - $149,800
NOTE: Nutty Scientists offers Master Franchise rights for regions and countries all over the world. The Master Franchise Fee ranges between $55,000 and $1,000,000 depending on the size and demographics of the territory, and number of Nutty Scientists franchises that can be opened.

 

The minimum initial investment starts at approximately $75,000 and may be considerably higher. This initial investment includes the Master Franchise fee, start-up costs, marketing, and working capital.
Current Operating Locations
Argentina, Australia, Bolivia, Brasil, Bulgaria, Cambodia, Canada, Colombia, Costa Rica, Croatia, Dominican Republic, Ecuador, Egypt, France, India, Indonesia, Ireland, Italy, Jordan, Kuwait, Lebanon, Malaysia, Malta, Mongolia, Oman, Panama, Peru, Philippines, Portugal, Qatar, Romania, Saudi Arabia, Spain, Taiwan, Turkey, United Arab Emirates, United Kingdom, United States.
Available Locations for Franchise Opportunities
Key countries across the globe