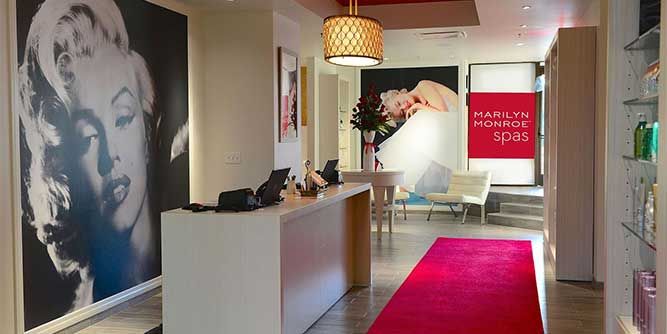 Marilyn Monroe Spas
Marilyn Monroe Spas is a national company that transforms traditional spa and salon concepts under the iconic Marilyn Monroe brand. We provide superior standards of service, cleanliness, organic and vegan products, customer environment and service to our growing clientele. A Sizzling Luxury Spa Franchise Opportunity
Marilyn Monroe Spas franchises are popping up across the world — and you could be one of them. Built around the iconic Marilyn Monroe brand, our spas are revolutionizing the beauty and spa industry with a totally unique take on the spa franchise concept.
Marilyn Monroe Spas locations offer their customers a range of beauty, grooming, and body maintenance services including facials, haircare, massage, makeup service, manicures and pedicures, and waxing. Marilyn Monroe Spas is one of the most unique spa names in the industry.
Single Unit Opportunities Now Available, Ideal for Hotel Resorts and Main cities.
We are committed to helping develop stylists, technicians and therapists so they can reach their full potential as professionals.
Our goal is to make every customer feel special.
We believe our company can make a difference in the world by helping people look and feel better.
Available Locations For Franchise Opportunities
Worldwide.