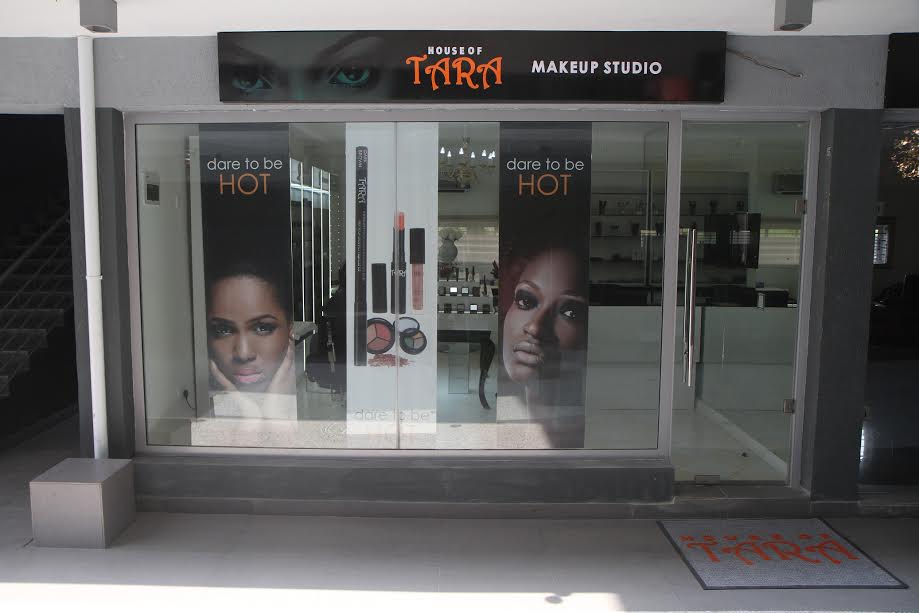 House of Tara
Set up in 1998, House of Tara is a pioneer in the beauty and makeup industry in Nigeria and Africa as a whole and a trailblazer in the areas of retail, distribution channel management and education. House of Tara pioneered the bridal make up profession in Nigeria in 1998, and launched the first bridal directory in Nigeria in 1999, facilitated the first-ever series of bridal seminars in 2000. It established the country's first make up studio and make up school in 2004 and launched the Tara Product line, a brand that promotes ethics and ethnicity, by empowering young women for economic independence without moral compromise.
Spread across the three main streams of The Make-up Studio, The Makeup Academy and the TARA product line comprising beauty products and professional make-up kits, the company employs over 150 employees and has a groundbreaking network of over 4,000 reps across the country.
Why Become a House of Tara Franchisee?
With three strategic franchise business units; The Make-up Studio, The Makeup Academy and the TARA product line, House of Tara is the leading brand in the beauty and make-up industry. We provide a time-tested business models and utilize a simple operations system within a frame work of simple policies, processes and checklists to help you set up and run your business profitably. The Tara franchise offers your customers many great options; with the option of many colour cosmetic categories, variants and brands, as well as makeup accessories.
Benefits of buying a House of Tara Franchise
Access to and support for the mandatory retail operations software
Training visits minimum of 6 per annum covering retail sales and services, administration, IT, inventory and compliance
Marketing and advertising
Quick Return on Investment
Access to merchandizing materials
Reputable board and Management Team
20+ years proven success
High standard Store Opening Process to help your new store early performance
It-system and business intelligence
Ongoing support and training
End-to-end support (Set-up, training, management oversight, dedicated support team)
Ideal Franchise Owner
Within our franchisees, we are looking for a franchisee that possess the following;
Existing retail operations experience or interest – at least one year of working within an organization or a demonstrable willingness to learn
Personal capacity for enterprise, able to give focus and attention.
Ability and readiness to unlock each of the earning potentials in each unit
Great communication skills and the ability to be brand ambassador
Ability to execute on a business plan – financial and cost control experience to manage the business model for studio expansion or willingness to learn.
Good marketing skills, interest and passion to develop assigned market territory
Have minimum of 100% of required investment capital, 100% franchise fee and working capital
Passing the background and due diligence check
Must be an owner operator
Investment Requirement
The typical total investment for a House of Tara franchise is between N5 million - N15 million depending on your choice of franchise model as seen below;
Franchise Model
Cost of Investment
Cost Breakdown
Make up Studio
N7.5 million
Franchise Fee - N1.5 million
Administrative Fee – N1 million
Initial Product Stock* – N5 million
Makeup School
N5 million
Franchise Fee - N1.5 million
Administrative Fee – N1 million
Initial Product Stock* – N2.5 million (20% deposit required at inception balance payable based on student admission)
Makeup Studio and School
N10 million
Franchise Fee – N2.5 million
Administrative Fee – N2.5 million
Initial Product Stock – N5 million – recommended minimum*
NB: Product costs are given as the recommended minimum based on a studio size of 50sqm. Approximately, the amount required will be assessed based on the size for each concept store. Furthermore, all fees can be discussed dependent on location and number of units requested.
Current Operating Locations
Over 36 locations in Nigeria
Available Locations for Franchise Opportunities
Key cities in Nigeria and Africa