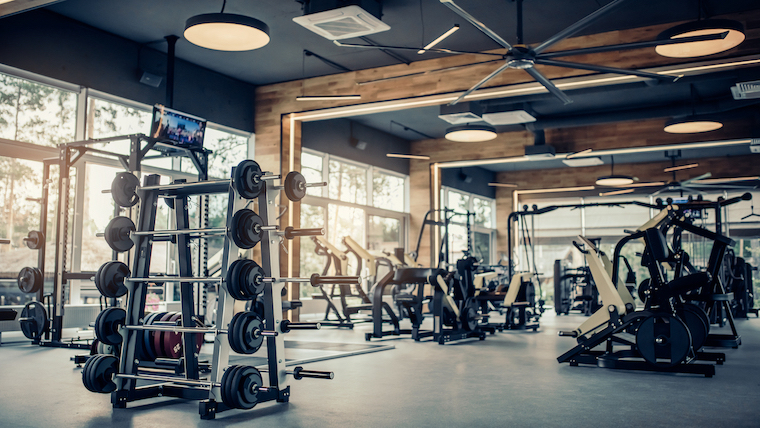 GOLD'S GYM
Gold's Gym is an American chain of international co-ed fitness center, founded in 1965 by Joe Gold. We offer a variety of cardio and strength training equipment as well as group exercise programs. For more than 50 years, Gold's Gym has been the world's trusted fitness authority. From humble beginnings as a small gym in Venice, California, Gold's Gym has grown into a global icon with 700+ locations serving 3 million people each day across 6 continents and 29 countries. We've remained at the forefront of the $94 billion-dollar global fitness industry by delivering the most dynamic fitness experience and a supportive, motivating community
Why Gold's Gym Franchise?
Since 1965, Gold's Gym has stayed at the forefront of the global industry consistently, setting the standard for health and fitness. It's our mission to help people achieve their potential through fitness. We deliver the most dynamic fitness experience in the industry. Featuring personalized body transformation plans, state-of-the-art cardio and strength equipment, certified personal trainers, a diverse set of group exercise programs and a supportive, motivating community. We provide comprehensive levels of support – from the time you select your gym location to the day you open your doors, you will have continued support from our industry experienced franchise team.
Benefits of buying Gold's Gym Franchise
Providing a market-leading, best-in-class service
Strong ROI • Being the most respected and best-known brand in the category
Serving an industry that has grown consistently for more than 50 years
Aligning with the industry innovator
Answering demand from all people – without age, cultural or religious boundaries
Taking your pick from many markets primed for development
Established and proven systems
Ongoing training and support program
Reputable board and Management Team • 50+ years proven success
Ideal Franchise Owner
The ideal candidate for the Gold's Gym franchise opportunity is an individual or a group with business acumen and experience, and a passion for fitness. But more than that, our investment opportunity aligns with those who have a passion for purpose – a real desire to make a positive difference. Our concept is proven all over the world, but changing just one life in your community is a fulfilling reward that not every franchise can offer.
Investment Requirement

Estimated Initial Investment

| Name of Fee | Low | High |
| --- | --- | --- |
| Initial Franchise Fee | $40,000 | $40,000 |
| Travel and Living Expenses During Training | $4,000 | $7,000 |
| 3 Months' Rent | $30,000 | $255,000 |
| Security Deposit for Lease | $12,000 | $150,000 |
| Leasehold Improvements and Construction Costs (assuming no pool) | $1,000,000 | $2,000,000 |
| Selectorized Equipment and Free Weights | $100,000 | $500,000 |
| Cardiovascular Equipment | $150,000 | $250,000 |
| Signage | $40,000 | $85,000 |
| Initial Inventory, Other Equipment and Supplies | $7,000 | $40,000 |
| Computer System and Gym Management System | $20,000 | $35,000 |
| Advertising and Marketing | $25,000 | $120,000 |
| Miscellaneous Opening Costs | $10,000 | $65,000 |
| Additional Funds - 3 Months | $40,000 | $100,000 |
| ESTIMATED TOTAL (excluding real estate purchase costs) | $1,478,000 | $3,647,000 |
NB: For Master Franchisee Opportunity, Individuals or groups should have at least: $5 million in net worth and $1 million in liquid assets 
Current Operating Locations
Over 700 locations across 29 countries serving millions of members every day across 6 continents
Available Locations for Franchise Opportunities
Key territories worldwide