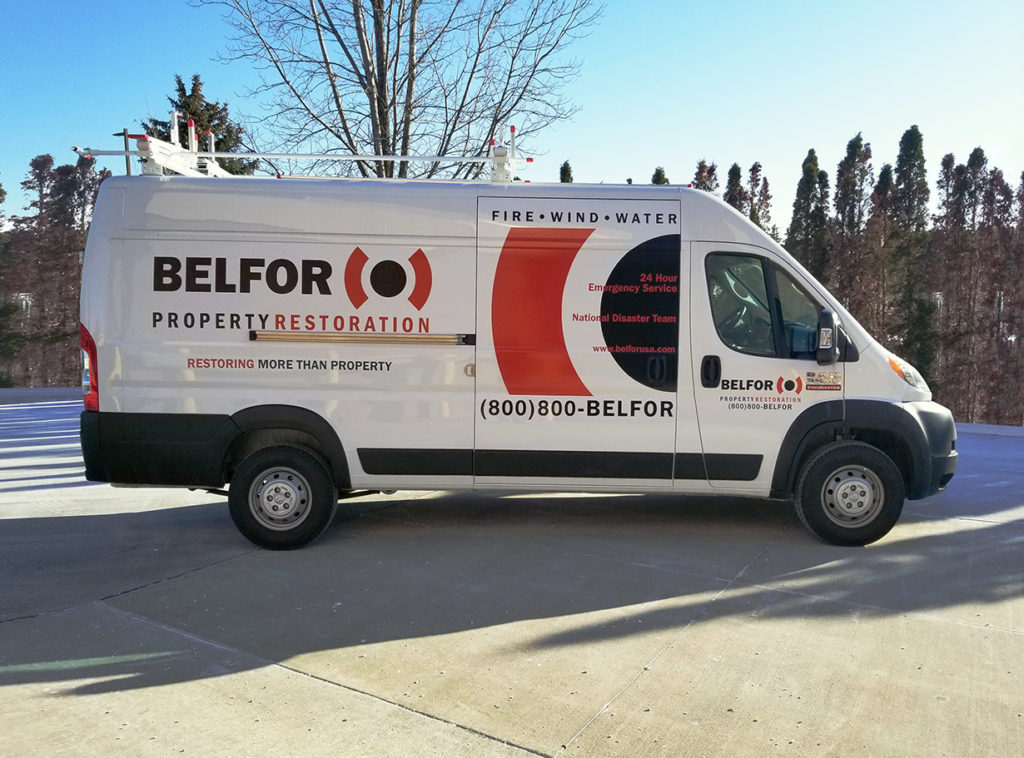 BELFOR FRANCHISE GROUP
BELFOR Franchise Group is one of the largest and most respected franchisors in the nation. With nine of the strongest franchise opportunities on the market, BELFOR Franchise Group is a dominant brand in the restoration, home services and commercial cleaning industries. For over a decade, BELFOR Franchise Group has been empowering entrepreneurs to own businesses that are not only designed for growth, but also provide a meaningful service to their communities.
Why Own a BELFOR Franchise Group?
With thousands of locations open in the United States and around the world, BELFOR Franchise Group continues to grow due to the exceptional support we deliver to our franchise owners. The decision to franchise with BELFOR Franchise Group is the decision to build a better life for you and your family while making your community stronger in the process.
Training & Support: BELFOR Franchise Group is renowned for our state-of-the-art training facilities and ongoing support centers all across the country. We have teams that are dedicated to providing you with all of the resources you need to succeed, including: marketing, technical training, business development, ongoing coaching and more.
Turnkey Business Model: BELFOR Franchise Group wants you to begin operations as quickly as possible. This is why all of our business models are designed to be straightforward to run and quick to scale. We want to take the guesswork out of running a business and help you thrive and prosper over the long term
Ongoing Coaching & Support: When you franchise with BELFOR Franchise Group, you're going to be fully supported for the lifespan of your business. We will work day-in and day-out to ensure that you have all the tools you need to run a thriving business.
Equipment: Our franchise owners benefit from BELFOR Franchise Group's access to state-of-the equipment, proven methodologies and best practice.
Benefits of buying BELFOR Group Franchise
 Marketing guidance and support from the corporate home office team
Established and proven turnkey business models
Low startup cost
Ongoing training and support program
Reputable board and Management Team
A brand with strong market presence and brand recognition.
OWN A BUSINESS THAT MATTERS
BELFOR Franchise Group has thirteen affordable franchise opportunities, including 1-800 WATER DAMAGE, Chem-Dry, DUCTZ, HOODZ, N-Hance, Blue Kangaroo Puckouts, The Patch Boys, 1-800-BoardUp, redbox+ Dumpsters, Z PLUMBERZ, WINMAR, Safer Home Services and COOL-BINZ. All of our brands are designed to help entrepreneurs thrive in a business that provides a needed service in every community, and we provide you with all of the resources you need to make it happen.
Investment Requirement
| | | | | | | | |
| --- | --- | --- | --- | --- | --- | --- | --- |
| | 1-800 Water Damage | Chem- Dry | Delta | DUCTZ | HOODZ | N-Hance | Z PLUMBERZ |
| Liquid Capital | $50,000 | $50,000 | $150,000 | $100,000 | $50,000 | $50,000 | $50,000 |
| Minimum Net Worth | $70,000 | $70,000 | $70,000 | $70,000 | $70,000 | $70,000 | $70,000 |
Available Locations for Franchise Opportunities
Key territories worldwide