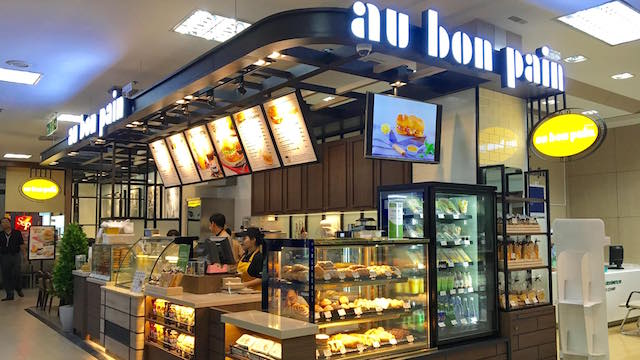 Au Bon Pain Bakery Cafe
Au Bon Pain is a fast-service bakery and café brand with a casual, warm atmosphere and a menu of authentic artisan breads and delicious pastries, as well as sandwiches, soups, salads and main dishes to appeal to any appetite.
Au Bon Pain is looking to open many more franchises, seeking locations at visible intersections of business, shopping, transportation, hotels, hospitals and universities. While the company-owned restaurants are located in Boston, Chicago, New York, Philadelphia, Pittsburgh and Washington, franchise locations are operating in 19 states.
Au Bon Pain plans to capitalize on the exploding market segment of bakery cafes and accelerate its franchise development both in the U.S. and internationally. The company seeks qualified and enthusiastic franchise partners to open locations in one of its five preferred trade channels. Specific target markets include small and mid-size cities in the Eastern, Southeastern, and Midwestern United States; and internationally in Asian and Middle Eastern territories.